Figther PvP Event open to all Cosmos Tribe figther lv 51 and above, olny 1 winner will walk away an Orange Lucky Star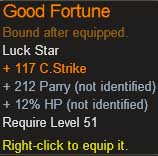 Rule: 
1. Max of 10 participant who sgin up on here first.
2. A duel of 3 win out of 5 match move forward to next round.
3. It will be base on on knock out sys to finaly match and one winner will rise.
4. Date and time of Event will be fixed when have sufficient participant. 
Thanks for participating and good luck.